Regular price
$ 49.99 USD
Regular price
Sale price
$ 49.99 USD
Unit price
per
Sale
Sold out
Share
View full details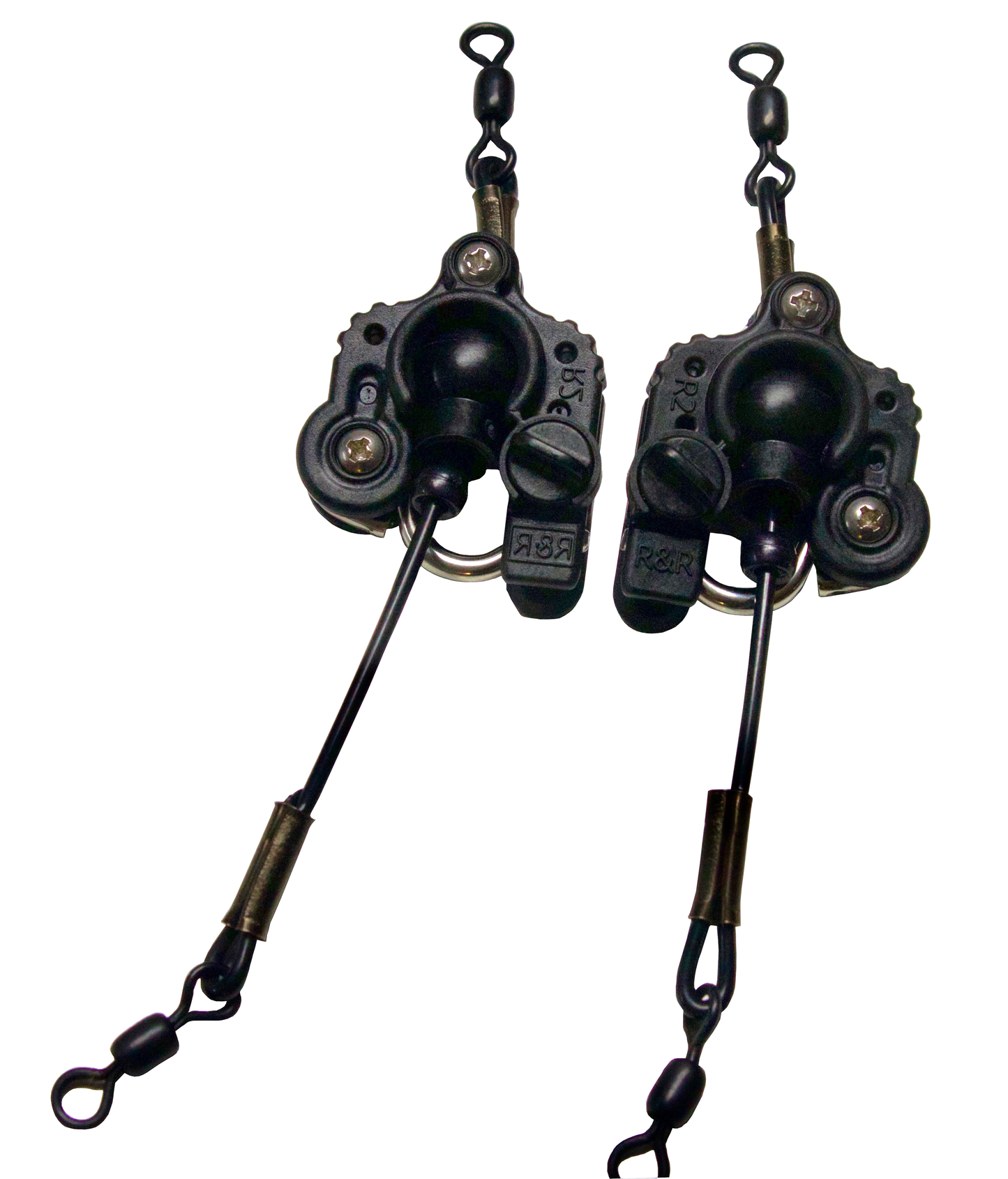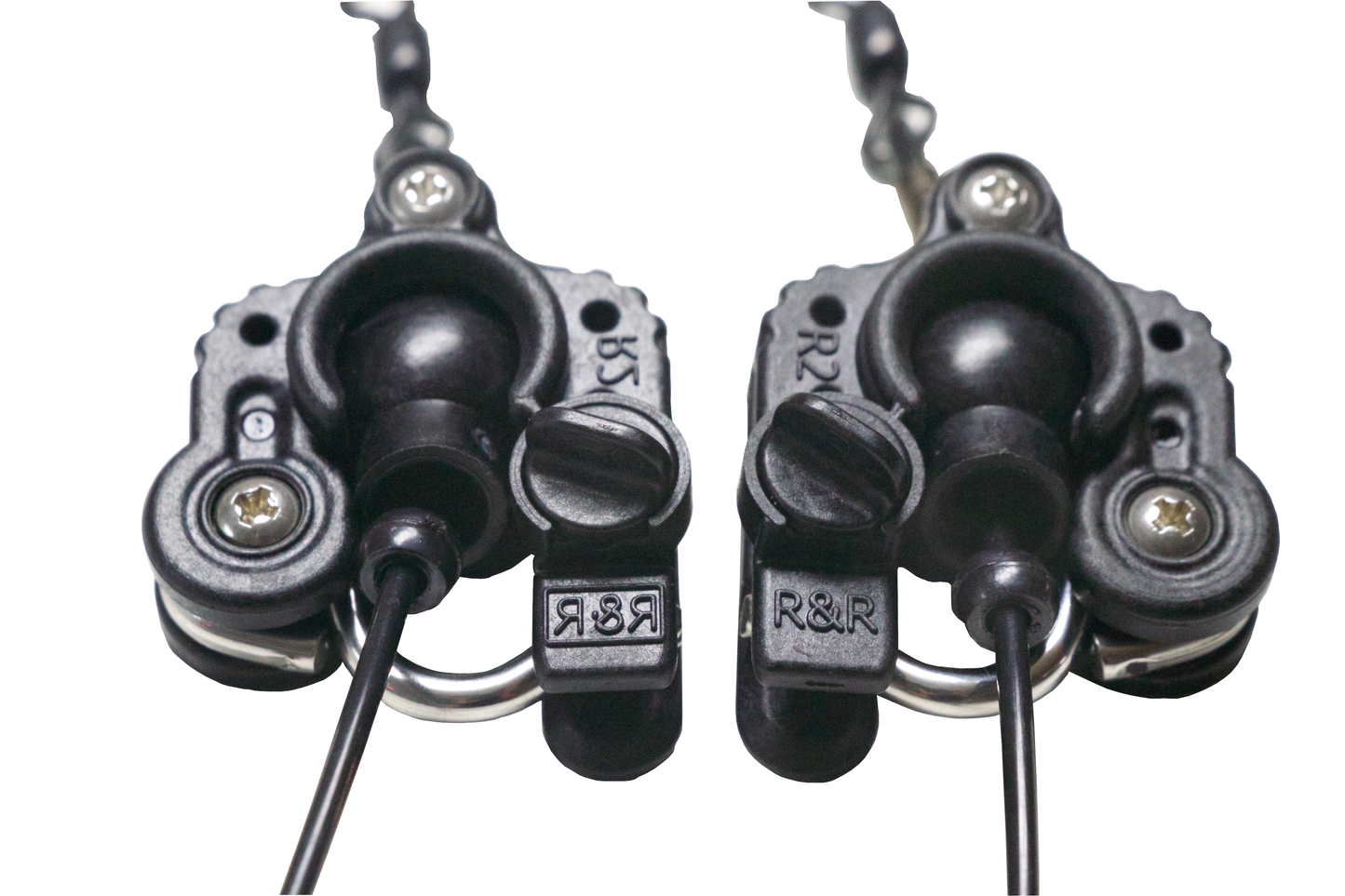 R & R Tackle's Patented R2/2 Set of Mirrored  (Port and Starboard) Outrigger Clips on monofilament leashes feature an innovative improvement over the traditional release clips –  a release arm which is perpendicular to the halyard instead of an inline release arm.  This feature reduces friction for a more effective drop-back.  It is also the strongest release clip on the market with release tensions ranging from 1 ounce to 20 + pounds if needed.  Each outrigger clip features a strong, fine tension adjustment knob and a hand-polished, large diameter release arm that makes it easier to clear off weeds from lures and baits.. These clips are designed to be secured in place on outrigger monofilament. No floss loop or hangar is needed.  Large clearance allows you to crank wind-on leaders as large as 500 lb. test through the arm.  Port and Starboard Clips (marked on the back of the clip with a "P" or "S") make for optimal release of line away from the boat. The bead should face the cockpit when installing. 
The R2 Release clips are tournament quality and can be used for trolling and down-rigger applications as well as for outriggers.  They are also compatible with the R & R Tackle kite line and available as a 3 set kite clip set – R2/3 Set.
We occasionally receive reports on boats who fish lines through their clips, winding and free spooling often that start to get grooves in their R2 outrigger clip arms. One convenient feature of these clips, is that it's not necessary to change the outrigger clip in this situation. Simply remove the two Phillips head screws and tension screw, in order to swap out the arm. Replacement arms are available for $4.99 a set.  
Made in the USA.