Regular price
$ 34.99 USD
Regular price
Sale price
$ 34.99 USD
Unit price
per
Sale
Sold out
Share
View full details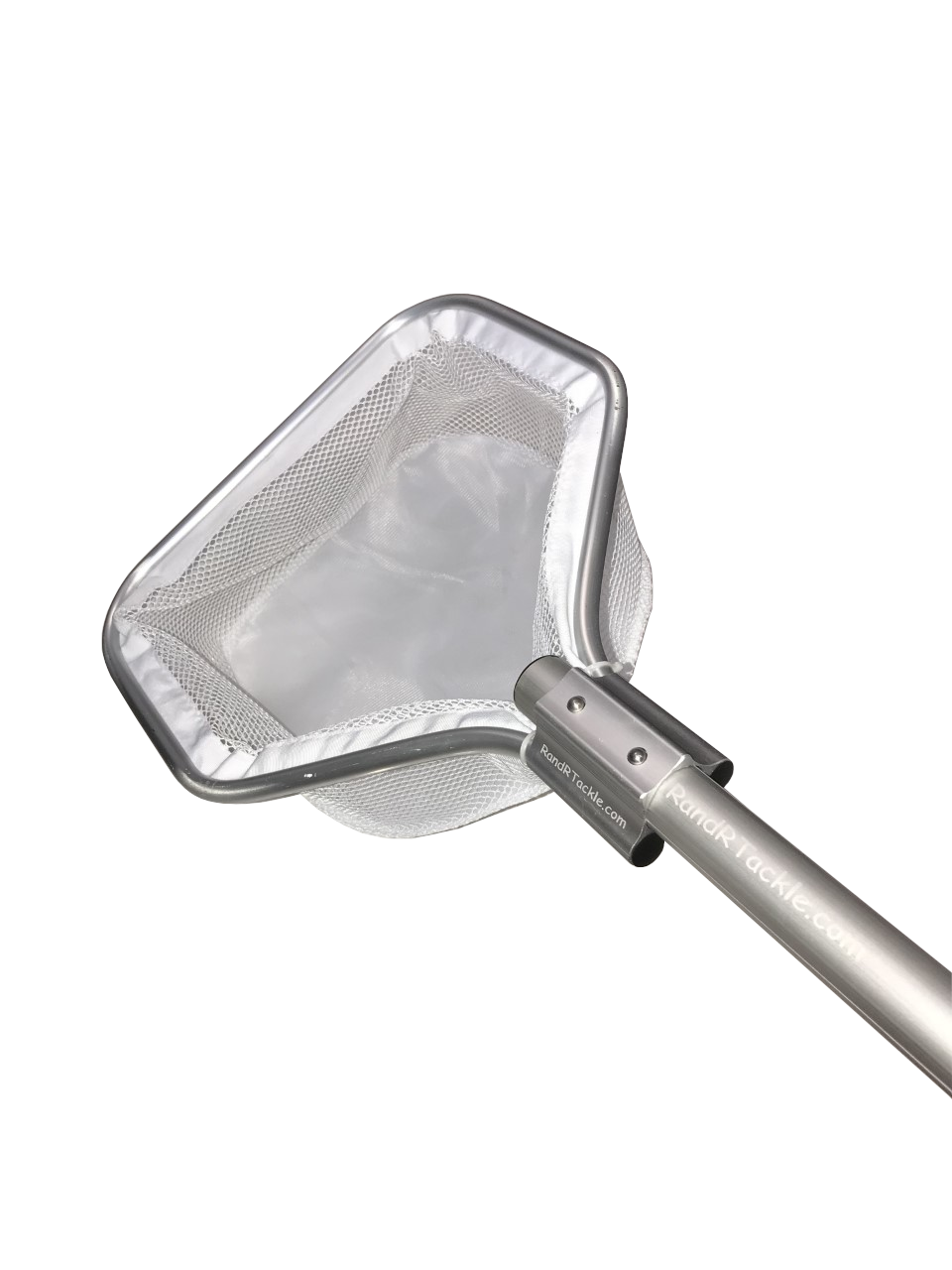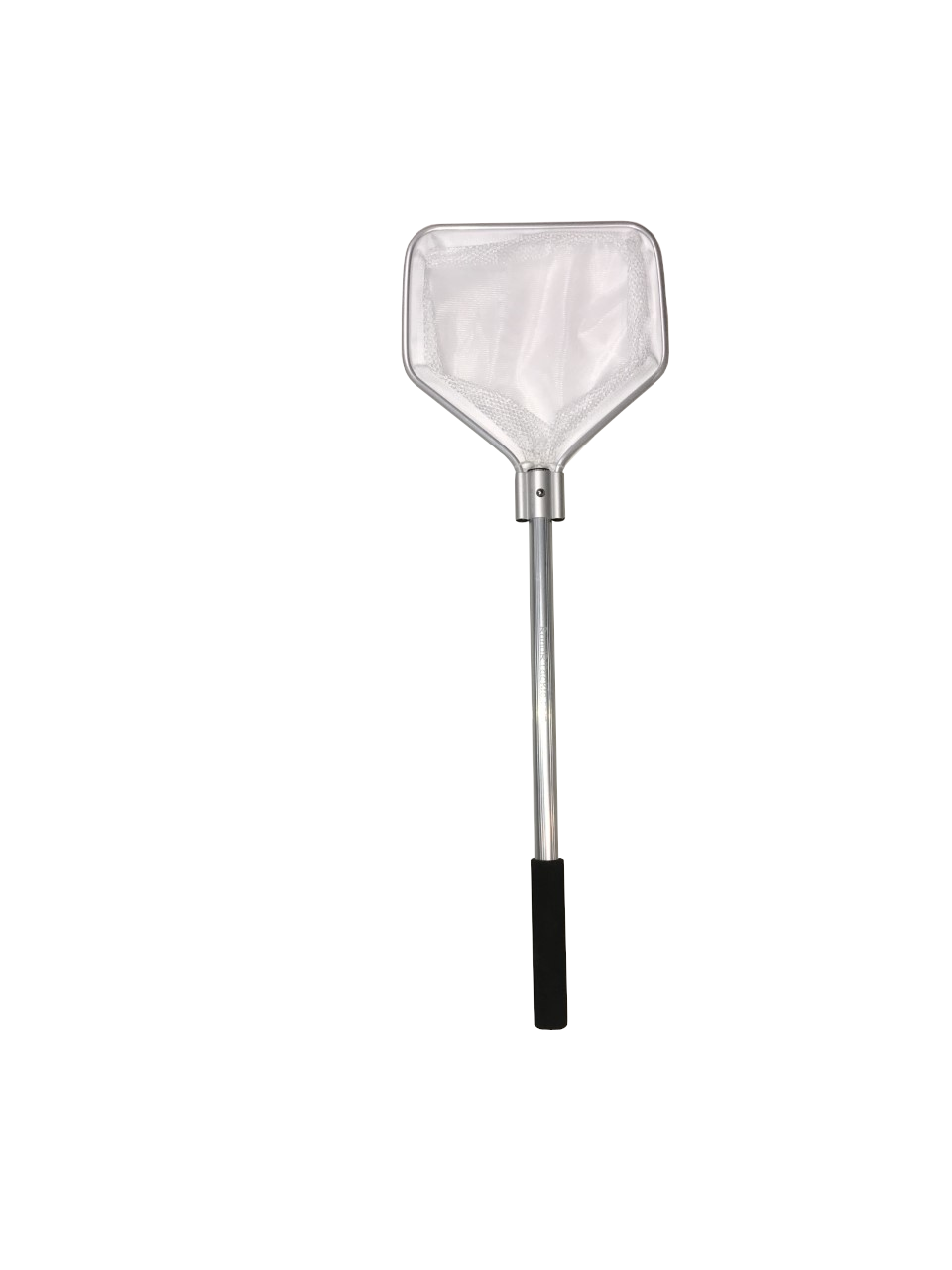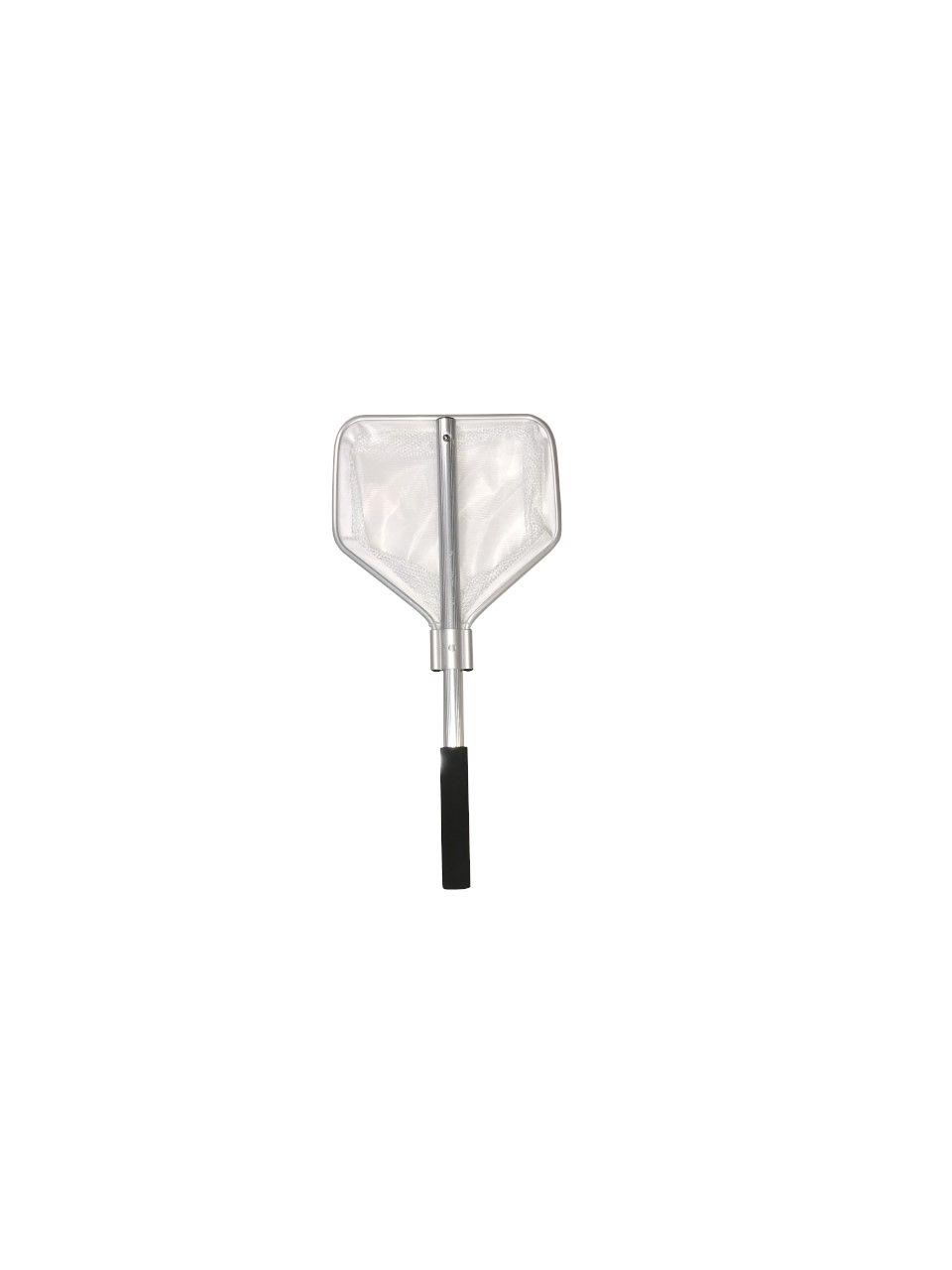 These bait nets are made with double layers of white fine mesh which help reduce slime coat removal and scare the fish less than black nets.  The double layer design extends the life of the net. The benefit this net offers over the wet net is less water resistance in the tank and less weight involved in the fish transfer, since this net does not retain water. Silver handles with plastic grip.
Now available in 4 styles AND two versions:  Small, Medium, Medium with an extendable handle and Large.
Version 1: This version is going to be softer on your baits because it contains double fine mesh along the inside side walls and bottom. It is the most gentle all mesh net that we make!

Version 2: This version is going to have a stronger collar and frame, along with the side walls having a more open design to allow water to pass through easily. Therefore, allowing you to move the net more freely through the water. The baits generally contact the fine mesh on the bottom, which helps reduce slime coat lose.

The Small Mesh Net has a 20" long fixed handle and is useful for transferring single baits from your live well. 
The Medium Mesh Net has a retractable 31" handle (good for storage) and is useful for transferring multiple baits at the same time. 
The Large Mesh Net has a retractable 36" handle that telescopes out an additional 27" for a total of 63" - great for using in your deep bait pens for moving large amounts of baits.  The telescoping handle can also be used on the receiving head of the Medium Mesh Net.
Nets are excluded from free shipping due to their size